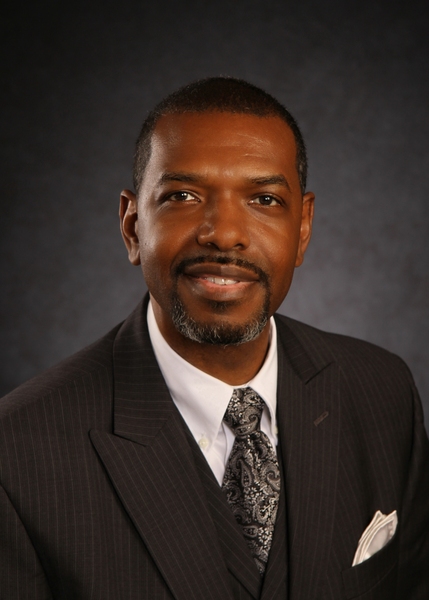 For I am sure that neither death nor life, nor angels nor rulers, nor things present nor things to come, nor powers, nor height nor depth, nor anything else in all creation, will be able to separate us from the love of God in Christ Jesus our Lord.
— Romans 8:38-39 —
Join us in celebrating the life and ministry of
Rev. Dr. Ernest H. Jones
October 24, 1961 – January 30, 2018
March 3, 2018 – 1:00pm
Greenwood Baptist Church
461 6th Street at 7th Avenue
Brooklyn, NY 11215
Light refreshments and fellowship
will follow in the Chapel
Rev. Dr. Ernest H. Jones was born on October 24, 1961 in Detroit, Michigan to the late Ernest and Minnie Ree (Robertson) Jones. He graduated from Southeastern High School and received his Bachelor of Arts degree from Wayne State University in 1985.
Dr. Jones gave his life to Christ as an adolescent, and by the age of 12 was a licensed preacher. For over 40 years, he devoted his life to the Gospel ministry.
He received his Master of Divinity from Andover Newton Theological Seminary in Newton, Massachusetts in 1989. In 1994, Dr. Jones became the first African American to assume an executive level position with the Council of Churches of Greater Bridgeport, serving as Church Missions Director. In 1998, Dr. Jones was called to serve as the Senior Pastor of the Greenwood Baptist Church in Brooklyn, New York. Under his pastorate, the church experienced increased spiritual vitality, repositioning itself as a community-based congregation for 21st century ministry.
Dr. Jones served as the region's Executive Minister of The American Baptist Churches of Ohio, beginning in 2016.
In addition to his many professional accomplishments, Dr. Jones enjoyed spending time with his family and was an avid reader. He liked to watch sci-fi movies and enjoyed astronomy. He was an excellent baker, baking delicious rolls and sweet potato pies. He was tech savvy, enjoyed playing golf, loved to sing, and enjoyed learning the piano and guitar.
He is survived by his loving wife of 32 years, Denise S. Jones, whom he married on August 10, 1985; a son, Adam H. (Sieara) Jones; a daughter, Candace A. Jones; a brother Johnny; five sisters, Mary, Viola, Mary Ernestine, Joyce, and Deborah.
He was preceded in death by his parents and older brother, Alexander. He also leaves behind a plethora of nieces and nephews.
Memorial contributions may be made in In Dr. Jones's name to ABC Ohio or to The Foundation for Hospice of Central Ohio, Post Office Box 430, Newark, Ohio 43058.